Printing books is our passion
The shape of the book, the texture of the pages, the colourful ink, the beautiful binding and - last but not least - the recognisable smell of freshly printed matter. At NPN Drukkers we have been working with passion on the most beautiful printed creations for years. Printing a book is one of the things that makes us so enthusiastic.
Do you have an idea for a book? Or are you already ready to print your book and want to develop it further? You can! At NPN Drukkers we like to think along with you: we deliver beautiful printed matter for a fair price.
Make an appointment
The power of NPN Drukkers
Passion for printing
Fair price
Content knowledge
Involved and personal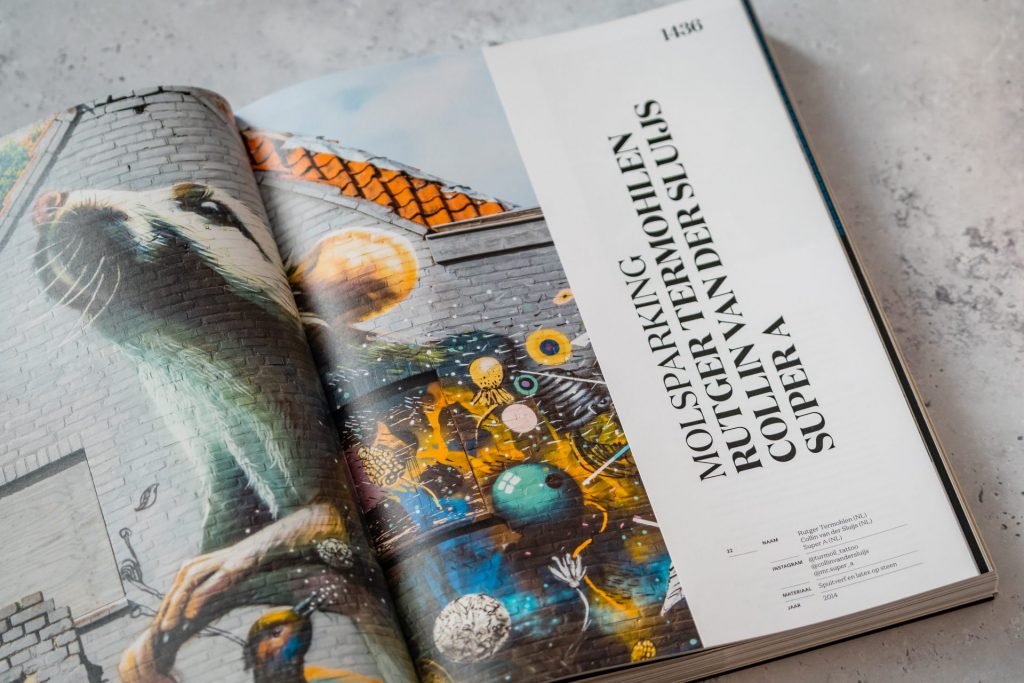 Softcover or hardcover book printing
Printing a book starts with making a lot of choices. Once you have determined the content of the book. For the cover you have to choose between a softcover or hardcover. A softcover book - also known as a paperback book - has a totally different look and feel to a hardcover book.
At NPN Drukkers we can print a softcover book by gluing the pages of the book into the spine. If you choose a hardcover, the cover is made of fabric, leather or cardboard. The difference is also in the binding method. The pages of a hardcover book are sewn into the spine section by section.
Choices when printing a book
In addition to the choice of cover, there are many other choices to be made. For example, the binding method of the book and the format. But also which type or types of paper are suitable. Choices, choices, choices.
At NPN Drukkers we print books in various formats and with a wide range of paper types. We listen to all the choices our customers make and we also advise them. We understand that these choices are somewhat difficult for you, because you probably don't print a book every week. And we happen to do so. What counts for us is the end result. Together with you, we look for the right materials and printing techniques. NPN Drukkers is involved and personal.
More information about printing your book? Feel free to contact us at +31 (0)76 531 95 65 or mail to [email protected]. You can also contact us via the contact page.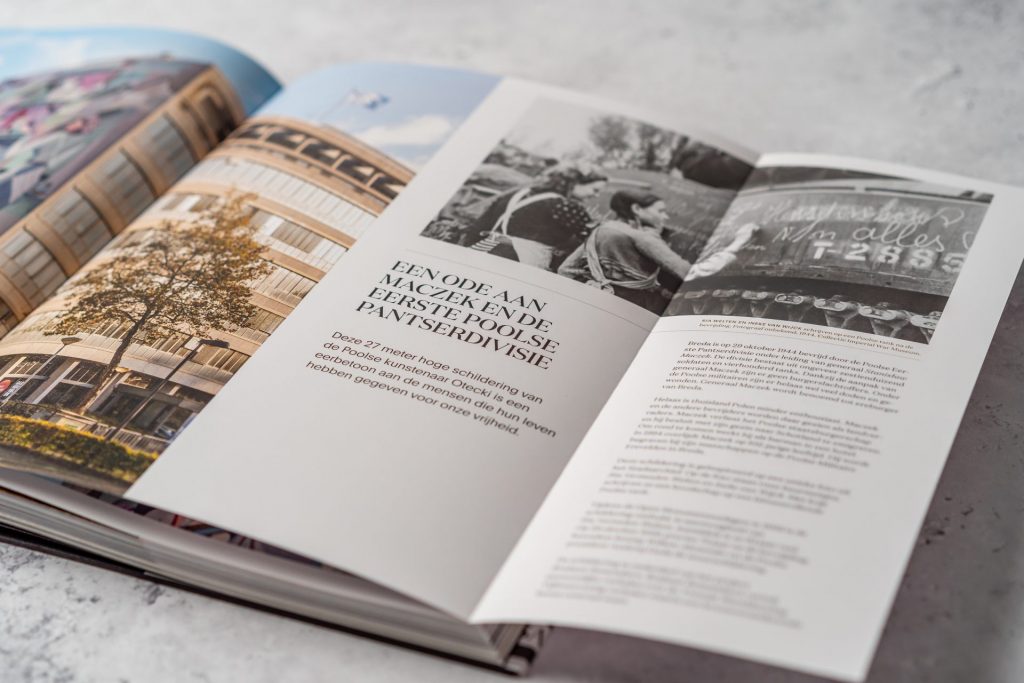 Softcover book unfolded NPN Drukkers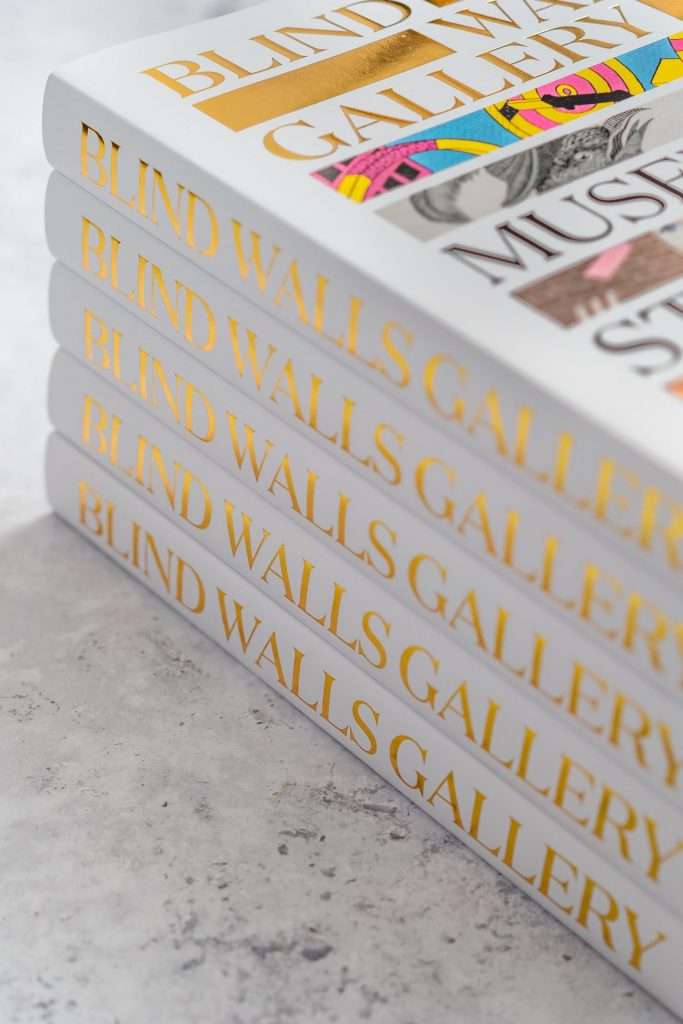 Stack of hardcover books Blind Walls gallery NPN Drukkers
NPN Drukkers: for content knowledge
For years, we have been working with graphic designers and printing the most beautiful books together. In order to get the design on paper exactly as it was intended, we work with the so-called Colour Management System. In practice, Colour Management means the efforts that the printer has to make to get the graphic end result exactly as you - and we! - expects.
With a balanced colour management system, we ensure the assurance and control of the entire book printing process. This enables us to realise what the calibrated screen shows.
Sustainable printing: FSC® label
In addition to quality, we also stand for sustainability. Sustainable printing is important to us. The products we make have a visible FSC label.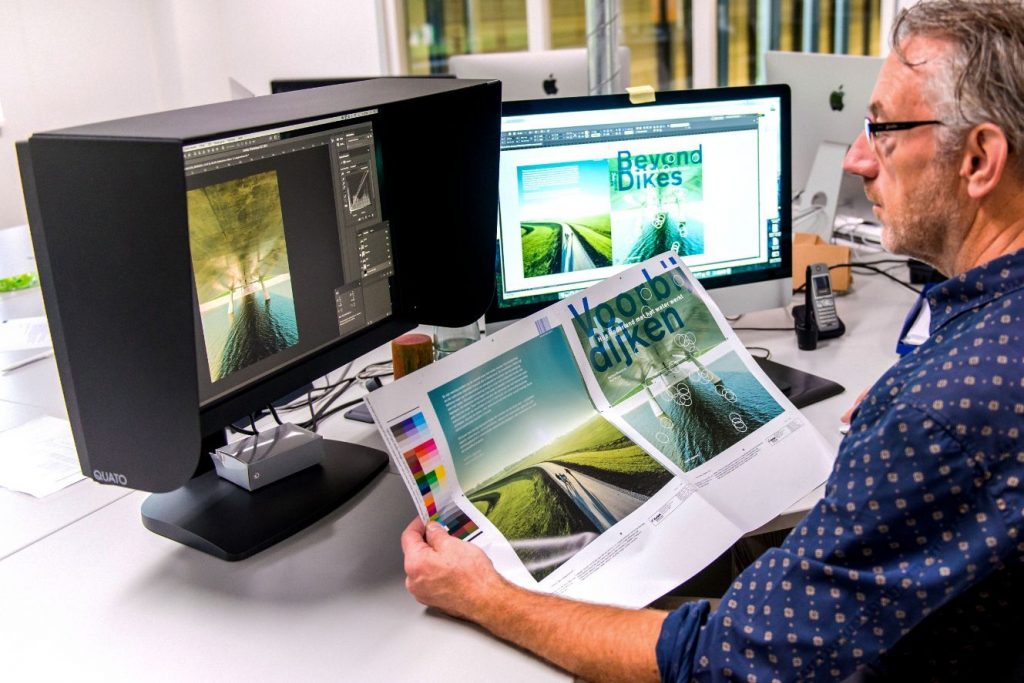 Graphic designers check book proofing NPN Drukkers
View our letterpress productions