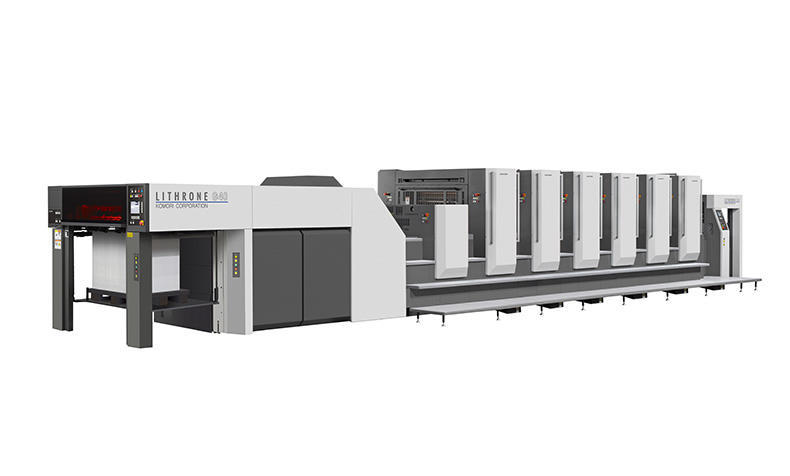 It's not gonna be the same anymoreNPN Drukkers!
In many ways, the world will look different after the Corona era. Also at NPN Drukkers there's a big change coming up. In mid-June of this year we will exchange our traditional Offset press of German manufacture for a Komori Lithrone G40 LED-UV press on 72 x 102 format. Not just one, for NPN Drukkersnew brand of press, but also a different printing method.
Better for the environment and shorter lead times.
LED-UV consumes up to 80% less energy and produces 60% less CO2 than conventional UV lamps, but is still more powerful. The LED units produce neither ozone nor heat, so the necessary extraction that you have with UV lamps is not necessary either. All in all, better for the environment". There is therefore no drying by evaporation of solvents or curing, as is the case with conventional offset inks. This also allows printing on a wider range of substrates, including plastics. H-UV drying: 'The ink is completely dry immediately, which means that the printed matter can be further processed immediately, which has a favourable effect on our lead times.
Anti-metallic powder no longer needed.
An additional advantage is the total absence of anti-metallic powder. The press and the printed matter produced remains much cleaner.
Brillianter printing.
Because the ink is not in the uncoated paper ( sucks ) but stays on top of it as it were. No more skimpy printing! At the same time no more dispersion lacquer is used, which still gave the printed matter a certain smell, which is not appreciated by everyone.
Would you like to know what this printing technique can do for your printed matter? Please contact one of our advisors, via: