'Print is never lost'
"That the printing industry is under pressure is nothing new. But that print is lost, I don't believe. There are so many people who are still happy with a physical book or the smell of magazines. The same goes for me. I get so happy from my work and mainly from making beautiful creative productions. Subjects about art, museums and color I love to work with. My goal? Everything has to put together well. I'm not satisfied until everyone is happy with the end result."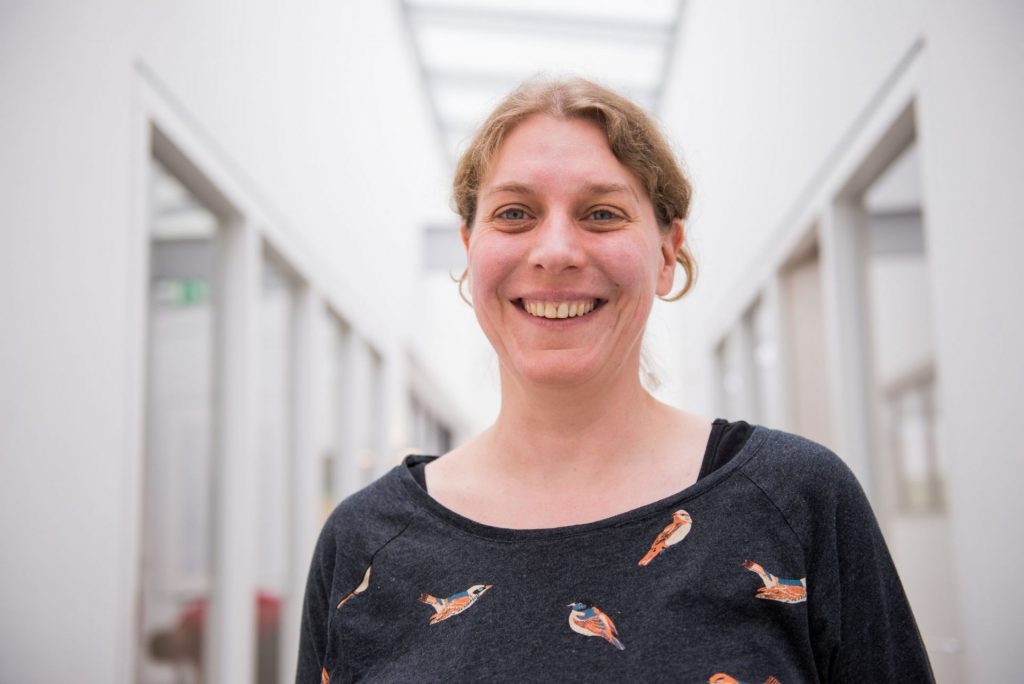 Craft
My job description? Order manager office. As soon as an order comes in, it is transferred to the office staff. But you continue to work closely with the account managers. Are they well-known customers? Then they come directly to me. Ultimately, I am responsible for developing the technical part. Working out the technical side means that I buy materials such as the paper to be printed on. I make a layout of how it should be printed on the sheet, but I also evaluate the files that are delivered. In short, it is quite professional. I think you can even call it a craft.
And it is precisely the fact that it is a craft that I like so much. The nice thing about it is transferring that knowledge and skill of the trade to others. Especially when it comes to complex productions, then you have intensive contact with the customer to bring everything to a perfect result. Of course, it is sometimes stressful when a deadline is approaching, but how good it feels to then have such a beautiful copy in your hands, is fantastic. 
Printed matter is irreplaceable
I myself have been working in the graphics industry since 1998 and much has changed in the meantime. If only because of the trend of online. But that's what keeps it challenging. You are always looking for other ways to show that quality printing makes an impact. And on top of that, the emotion of print, the tangible still wins from online. A page on the internet is quickly clicked away, a book remains forever.   
A few years ago, everyone thought that paper printing would cease to exist, but nothing could be further from the truth. It has certainly not been replaced. In fact, I think it is irreplaceable. Perhaps there will be a tipping point again. Time will tell...".