"There are not many printing companies in the Netherlands that operate at the same specialized level."
"I have been working as a printer for over 25 years, 6 of which have been at NPN Drukkers. It is the nicest company I have ever worked for. Where 6 years ago I hesitated to do something else, within NPN Drukkers I have been re-energized and started to love my job again!"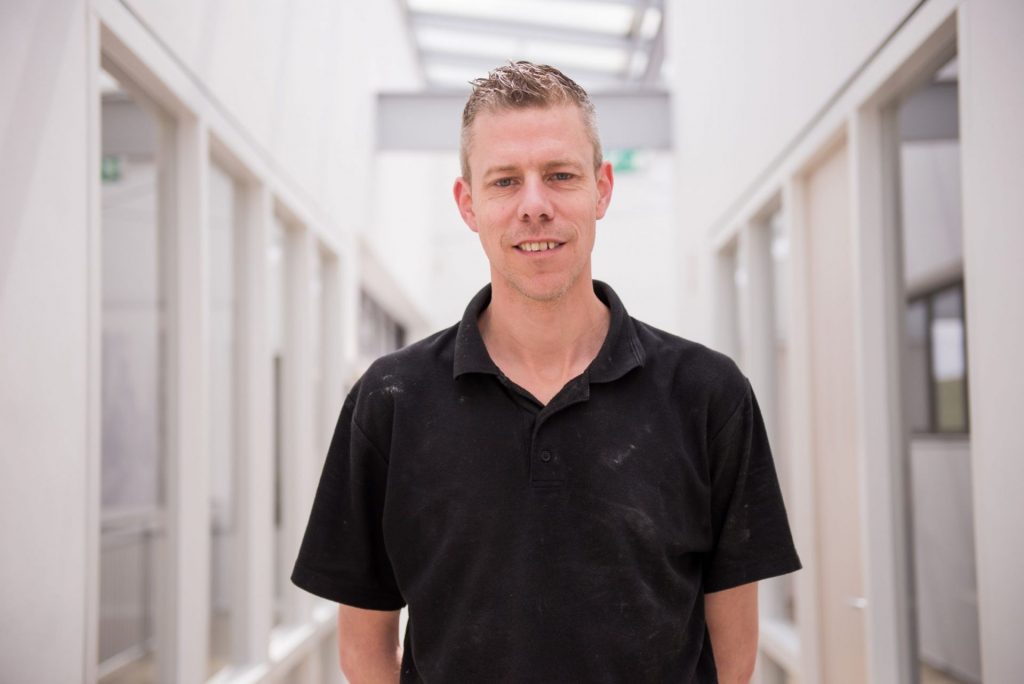 A challenging position
"Working on the printing press involves more than just pushing a few buttons. For example, it is important to build up the colors in the right way. The interaction of ink and moisture also has a great influence on the final result. Our presses run 24 hours a day Monday through Friday. We work in shifts to ensure that everything runs smoothly at all times and therefore always transfer the work extensively to each other. 
Puzzling and rethinking
Moreover, we mostly provide specialized work. We regularly collaborate with (enormously creative) designers who are always coming up with something new. Sometimes they have wishes we haven't executed before. It is then often a bit of puzzling and rethinking for me to actually implement these ideas. This way of working means that it never becomes an "autopilot trick. I really have to stay on top of things to achieve a suitable end result. That makes that I haven't been bored a day yet!" 
Working with customers on the press
"The thing I enjoy most about my job is the contact with our clients. We regularly stand together at the press. They then watch how the project comes to life. A great moment, because clients have often been preparing for quite some time. It has even happened that a customer stayed up all night to watch. That is of course extra special then!"
On the same page
"Within NPN Drukkers , we are almost always on the same page. This makes it easy for us to communicate with each other. Every colleague really stands behind an end product. We are all proud of it every time. In addition, the atmosphere is very good. It is very pleasant and we also see each other outside of work. That is very important to me because I am often working alone 'behind the press'. I can work well on my own, but sometimes it is nice to have a chat with a colleague! I am also very proud of the work I do. After all, there are not many printing companies in the Netherlands that operate at the same specialized level."