"Together we ensure an end result that the client is truly proud of."
"As an Offset printer, I am involved in printing every day. I work with the Komori LED-UV machine, which has the advantage that the ink dries very quickly. This is good for turnaround time, but it also increases our capabilities. Because the ink dries quickly, it is not soaked up by the uncoated paper. That results in more contrasty colors.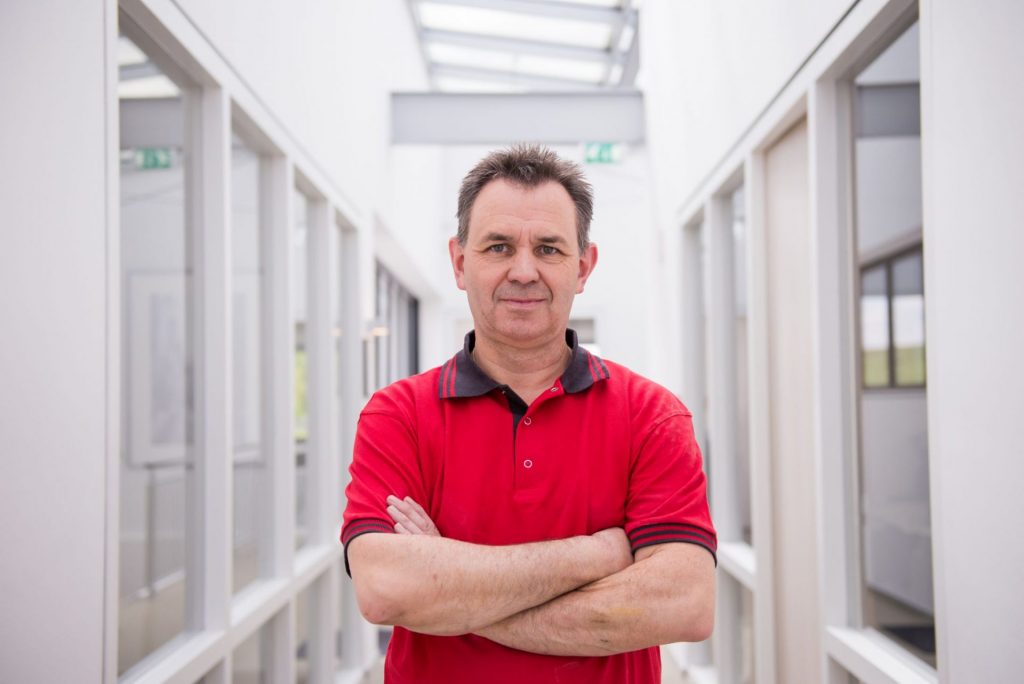 A typical workday
I receive the orders through the planning department. It is then a matter of setting up the press properly and making sure that the printing sheets are completely in order. To guarantee the best quality, I regularly consult with colleagues. 
Customers to the press
In addition to the contact with my colleagues, I have regular contact with customers who are next to me at the press. They like to be there when their product is printed for the first time. This is of course a special event, but it also gives customers the opportunity to make adjustments if they see room for improvement.
So we also provide proofs. This is very important to us. When you actually have printed matter in your hands it can sometimes provide new insights. Sometimes customers find it difficult to figure out exactly what they want. I like to think along with them. Together we can create a final result the client is really proud of.
Small-scale and collegial
What I like about working at NPN Drukkers is the working atmosphere. We are a flat organization with short lines of communication. Everyone knows each other and that makes us all well attuned to each other."