It used to be very "normal" that books on the sides of the page got a nice colored layer. Not only for aesthetic reasons, but also for purely functional reasons. In this way the book could be protected from dust and light.
Especially in the case of the gold plating of sections, this only happened at the head of the book. The gold leaf book (block) was only visible from the top of the bookcase. There was a good balance between form, function and cost.
Nowadays the technique of this book decoration is much more accessible. After the cut has been made mirror-smooth, a foil is applied with the aid of heat, or a colour is applied in print with ink. In addition, the film application gives the tightest and most stabbed end result. The "color" is then really on the edge of each page. More design choices are possible when choosing inks. For example, a text or image on the side of the book block.
If colour is used on a cut in a well-considered way, it has a reinforcing effect in relation to the other design characteristics of books and it can add something to the content of a book. In any case, colour on cut has a very high attention value due to its exclusive character. And that is precisely the added value of printing in these times.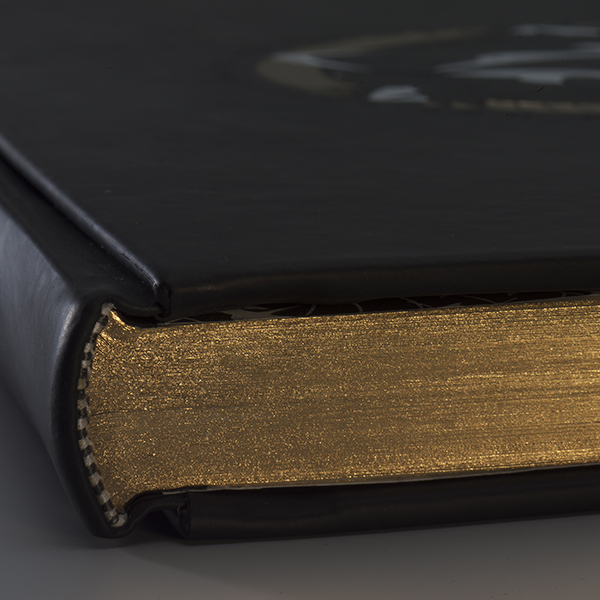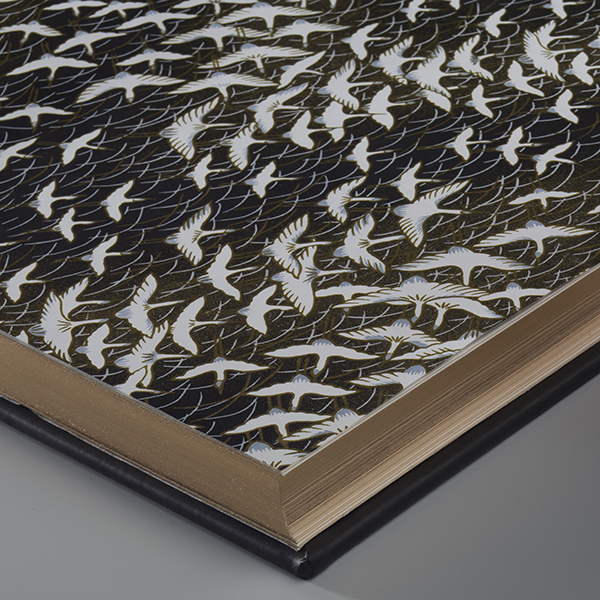 Print on cut
Image / print on cut, a modern successor to the traditional color on cut. With this application you get a nice spatial effect. It stands out. It's surprising. A condition is that your catalogue, book, magazine or brochure has a certain thickness in order to achieve the best result.