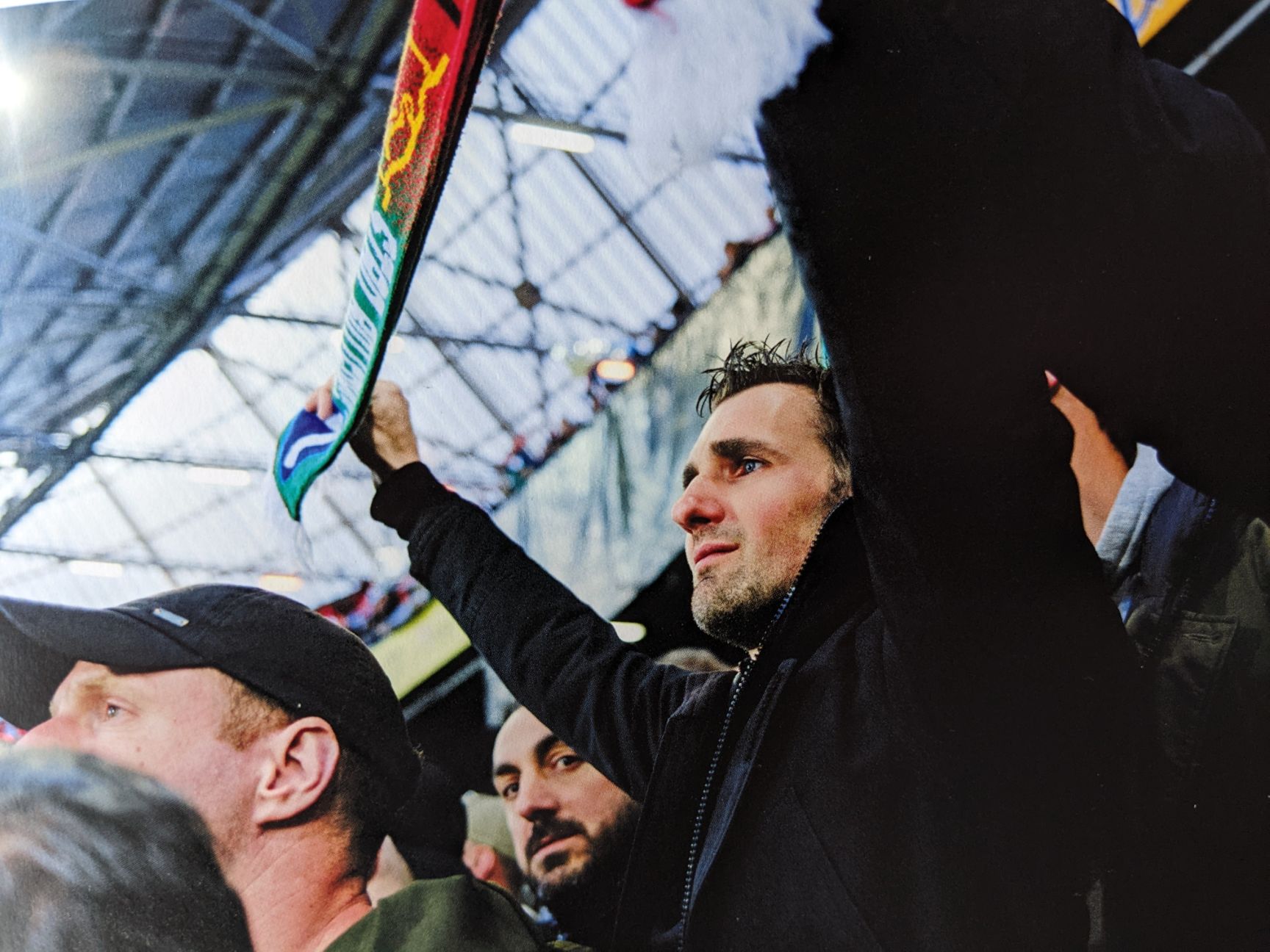 We got it. The book with the title you really shouldn't pronounce. Why? We will explain that in a moment. We were able to realize this special project for and with Willem de Kam: photographer and Feyenoor at heart. These two passions come together beautifully in this book. You are taken through all the matches of the soccer club (and there are many, they made it to the finals!), during the UEFA Conference League.
Don't expect only photos of grass-green playing fields or flying soccer balls, however. Willem finds the stands much more interesting to capture. That's where it happens, that's where the emotion is and that's where you get surprised. After all, we all have an image of the standard Feyenoord supporter. And the supporter in that image certainly exists, but there is so much more. The diversity in the stands is enormous and Willem likes to show you that.
Passed title
The first thing you notice when looking at this book is the strikethrough title. And there's a reason for that. We go back a little bit in history.
In the 1970s, Feyenoord played the former Champions League, the European Cup, which they won after an exciting tournament! You can understand that all of Rotterdam exploded with pride. The next day the local newspaper fell on the mat with the text 'We got it!' written large on the cover.
A historic moment, because it hasn't happened very often since.
However, the club did qualify for the first-ever UEFA Conference League. The level of this tournament may have been a bit lower, but that was not to spoil the fun. Feyenoord won match after match and eventually made it to the final. Which they eventually. lost. So "We got it!" was just not applicable. That is why Willem chose to pass on the title.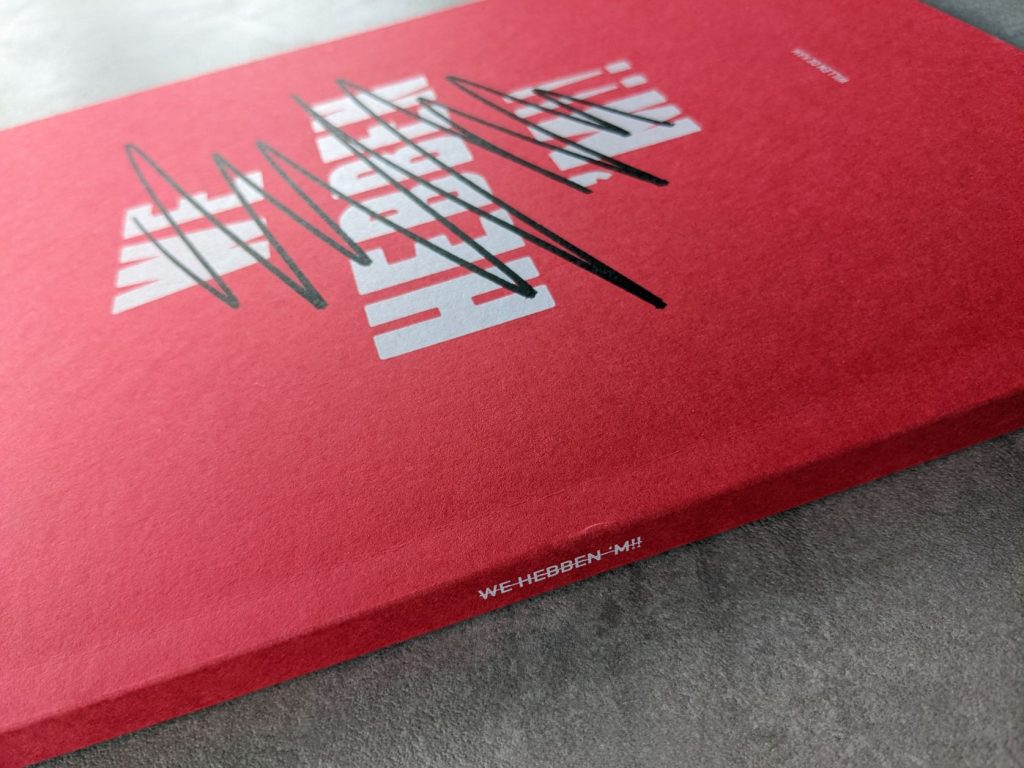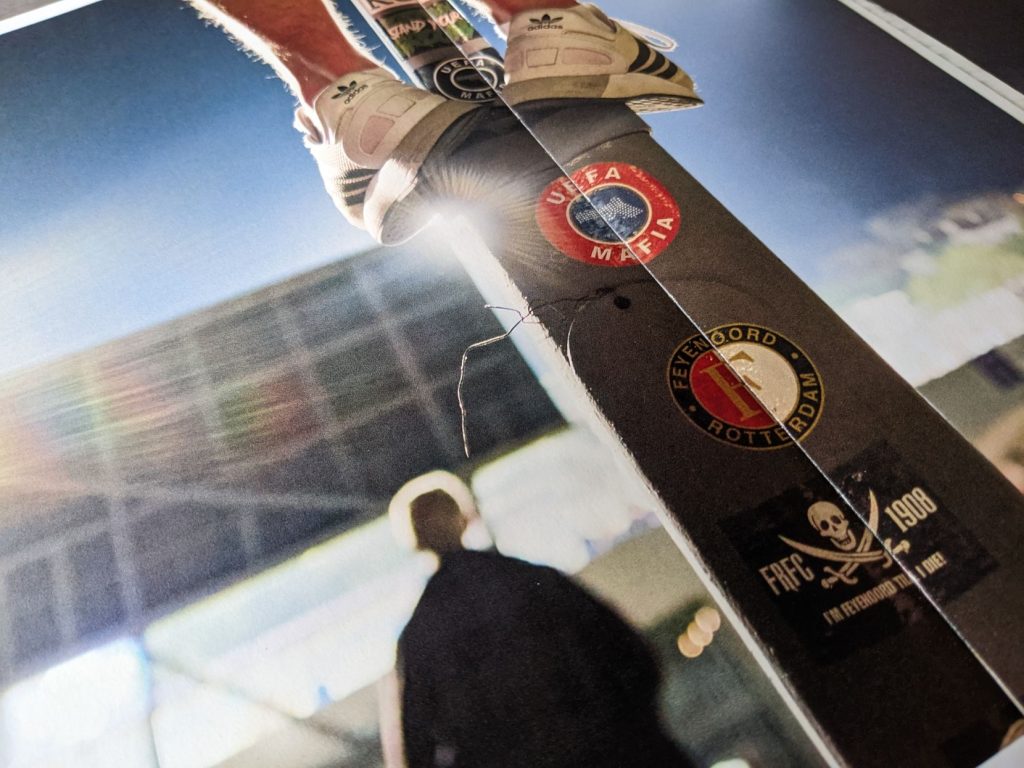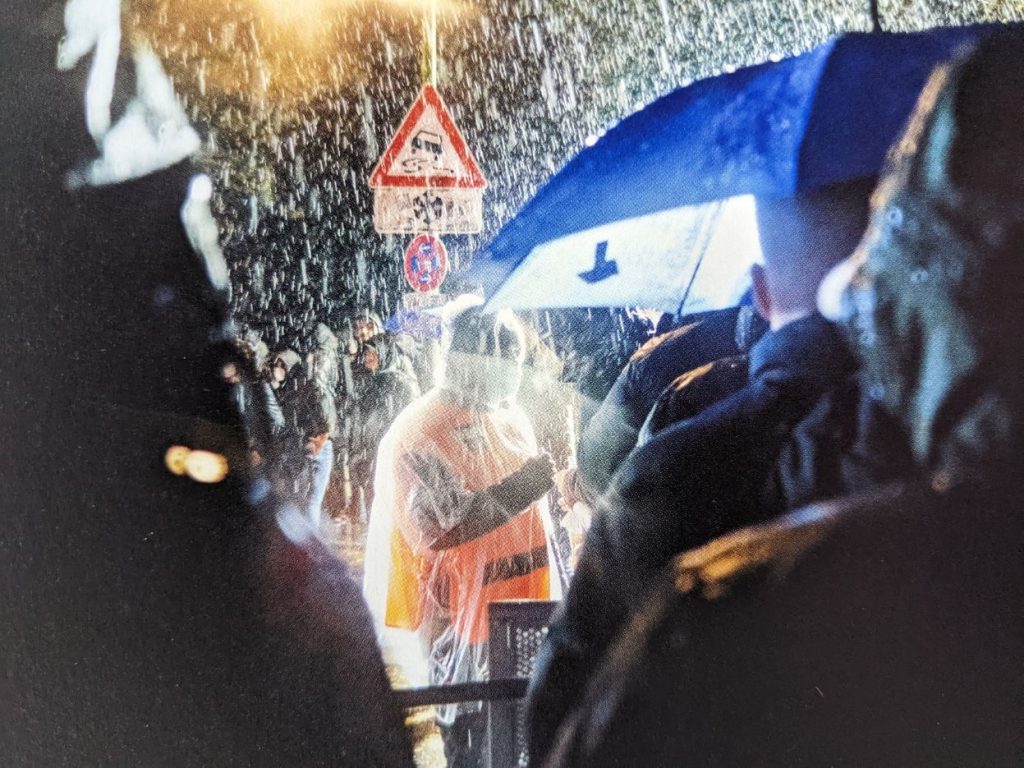 No concessions when it comes to quality
Prior to the process, the financial picture was a challenge for Willem. He started a Crowdfunding to realize the printing of his reportage. He shared this with friends and family, as well as in some group apps of Feyenoorders. To his great surprise, he had the complete amount within one week.
"That made me able to tell NPN Drukkers that they just had to do whatever it took to make a beautiful book. This book is important to me and I was happy that we didn't have to compromise on quality. Rather a small print run and great quality, than the other way around!"
And that resulted in stunning results. William's photos are printed on high-quality 135-gram Magno Volume paper, which provides a luxurious feel and beautiful color dynamics. For the cover we chose 300 gram Gmund Colors Matt paper in 'Feyenoord red' with a white print. The latter was a challenge, as it took several printing runs to get the white letters to cover nicely. The color red is reflected in the Swiss stitched threads, which literally move through the book like a "red thread. The Swiss sewing method also ensures that the book opens very flat, so that the photo spreads are shown off beautifully.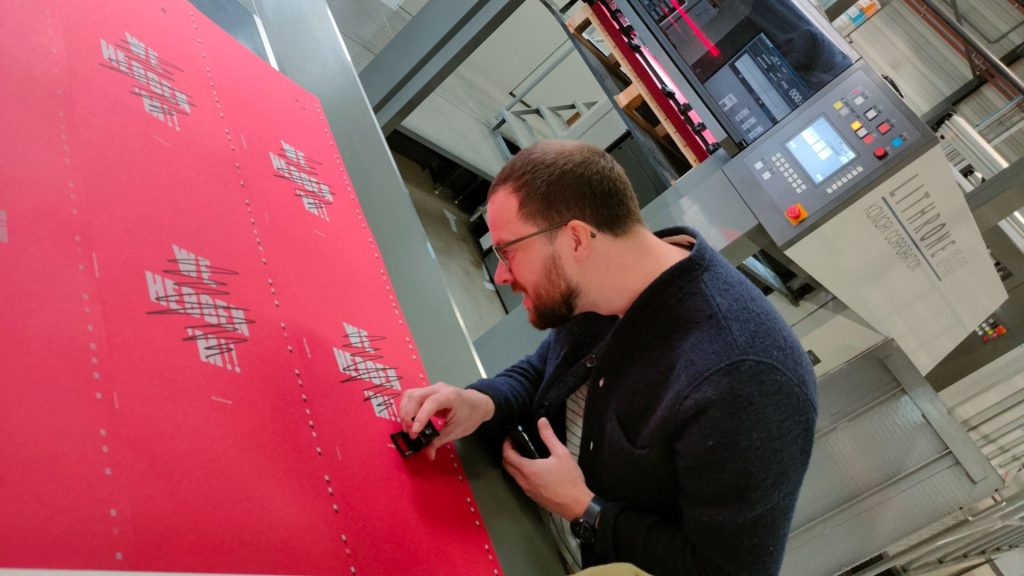 We'll take care of that for you!
Willem himself had studied graphic design. However, it had been a long time since he had actually done anything with this. Still, he took care of the design himself, with a little help from experts around him. What Willem did not know much about was converting a design to print.
"In this NPN Drukkers complemented me exactly. They gave very good advice and relieved me completely in this process. They promised me to make sure that the colors of my design, came out exactly as they did on paper. They regularly said "We'll take care of that for you," which made me feel absolutely no stress about the final product. Throughout the entire process, the honesty and skill of NPN Drukkers made me confident that it would be a beautiful book."

And Willem was certainly right about that. "Everything is right. The book has taken on a bit of a 'deliberately unfinished look,' which is perfect because we didn't win the cup. My life's work has become tangible with this book. The value of my work has increased tremendously by having it printed."