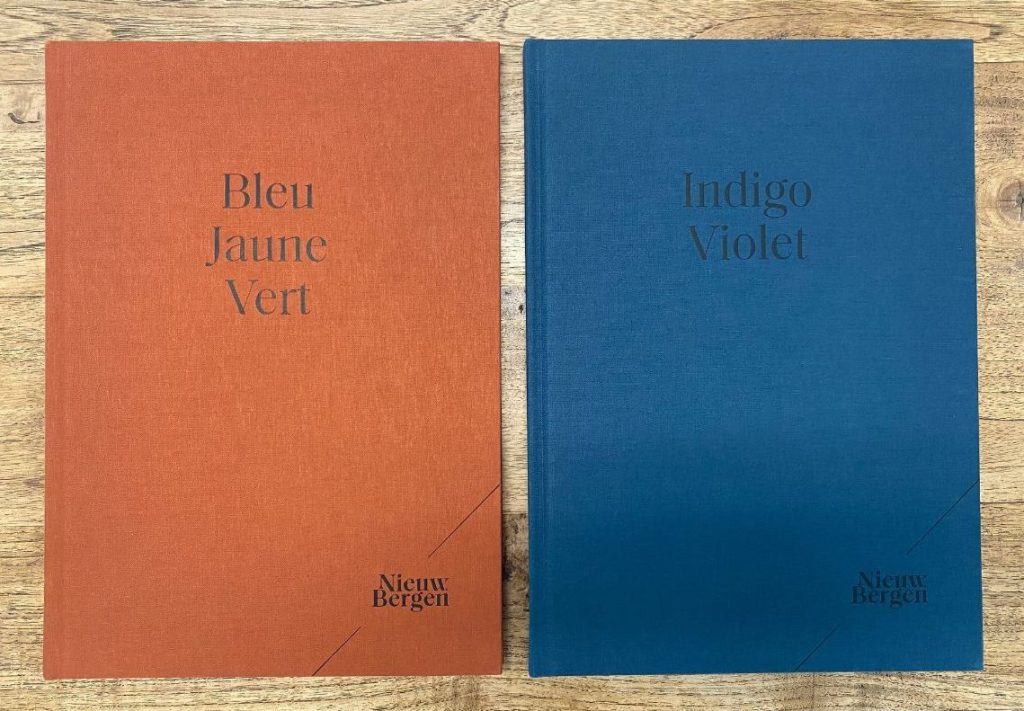 SDK Vastgoed commissioned us to produce two different hardcover books about their new-build project 'Nieuw Bergen' in Eindhoven. This project creates space for 237 homes in various segments. And that in the heart of the city! These homes will be realised in seven architectural eye-catchers and will undoubtedly contribute to the beautiful skyline of Eindhoven. 
Cooperation
For this project in material choices, we worked together with Tom Eele and Huub van der Velde of the advertising agency Gewest13 and client Joep van Eijkeren. We joined forces to achieve a unique, stylish and tangible end result. She did the design, we did the printing. As always, both components fit together seamlessly.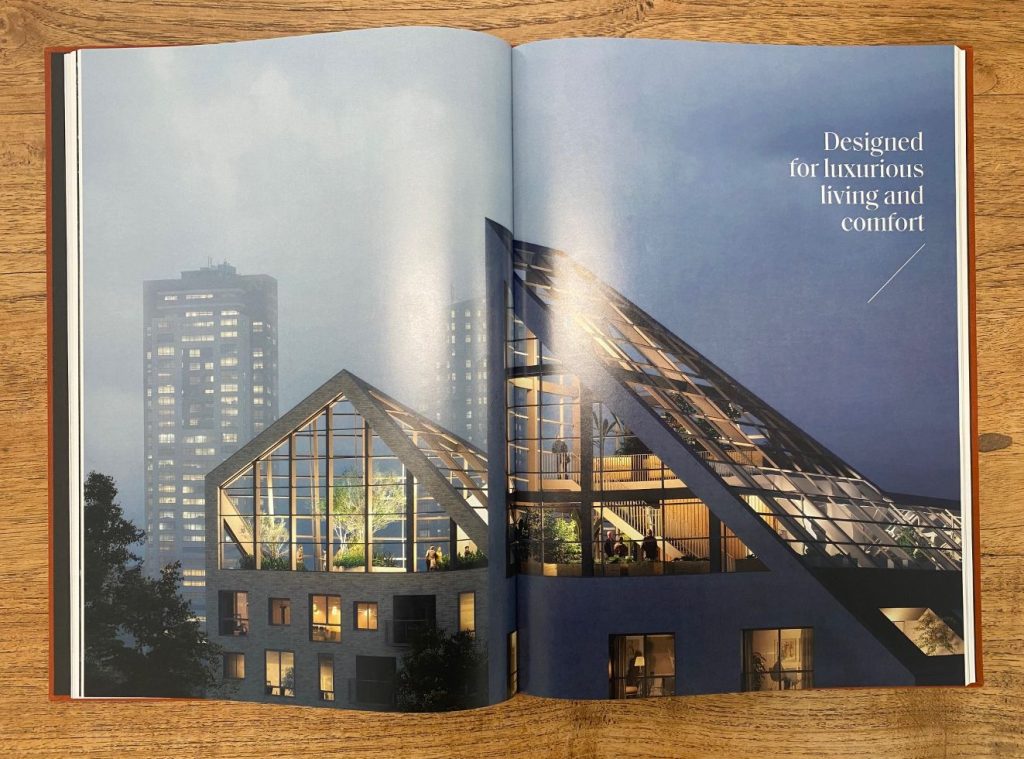 LED-UV technology
To ensure that the colours chosen by Gewest13 are as beautiful as possible on the paper, we used offset printing LED-UV technology. This technique gives a high colour strength and ensures that the ink does not bleed into the paper. The latter is because the printed matter dries immediately and is then ready for further processing. The luxurious look of the books is also thanks to the binding method. They are sewn in a linen binding with matte black foil print.