Although we provide specialist and professional work, the company culture remains informal'.
"Within NPN Drukkers , as technical manager, I am the proverbial spider in the web. One of the things I like about my role is the variety of work I do. Among other things, I am responsible for quality control, monitoring the planning and managing the technical team. I am involved in every project from the moment the order comes in until it is delivered to the customer. I have contact with customers, the team, but also with suppliers. One day is not like another and that keeps my work exciting and challenging.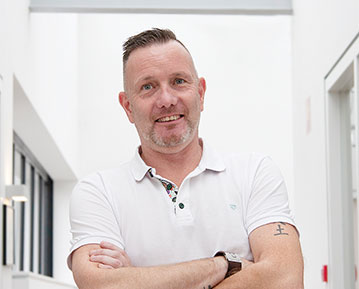 Planning, controlling and directing
In the morning, I make a tour of the print shop to see what has been printed that night. I check whether the planning is still correct and whether any problems have arisen that need my attention. I then discuss my findings with the team. We also go through the daily planning, so that everyone knows exactly what needs to be done. I also discuss our planning in the office. Here, we look at the upcoming projects; are there any changes? Do certain materials or ink colours need to be ordered?"
I am also present in the print shop to supervise the projects from A to Z and to support my colleagues with various issues. 
Nice developments
I have been working at NPN Drukkers for four years now. I am very proud of the developments we have made in the past four years. The arrival of the new LED-UV printing press, for example, has created a whole new way of working. These days, we also do a lot of work abroad and we are building up a reputation as a specialist printer there too. It is great to be involved in this.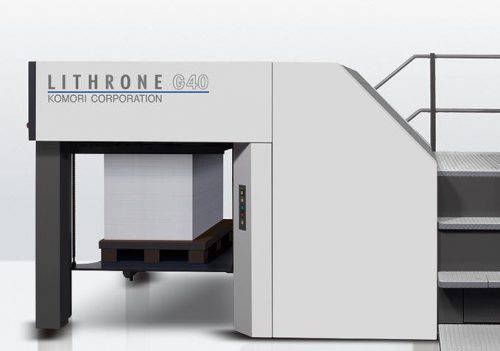 Fine company
At NPN Drukkers there is a friendly atmosphere. As soon as you enter, it immediately feels like a family business. It is a flat organisation with an open-door policy. Despite the fact that we deliver specialist and professional work, the company culture remains informal. Everyone is treated equally and we help each other when necessary. I myself occasionally help out in various departments, for example, when it is extremely busy. Because I have been working in the graphics sector since I was 15, I can help out in virtually any department. Everyone can be themselves at NPN Drukkers , which makes it a pleasure to work there.
Working with people
One of the challenges in my work is working with people. Not everyone needs the same approach and I like to feel what someone needs. By managing people in an appropriate way, I try to bring out the best in them. That certainly contributes to the pleasant working atmosphere at NPN Drukkers."